Windy Ridge Orchard and Christmas Tree Farm, located in North Haverhill, NH is celebrating 50 years as a family destination for local friends and visitors. The family-owned and operated orchard is open for blueberry picking in July and August and apple picking late August through early October. Also on-site is a country gift shop, cider café, farm animal 'zoo' with feeding stations, flavored popcorn stand, nature trails, and wine tastings with specialty wines crafted by Seven Birches Winery from Windy Ridge apples and blueberries.
Windy Ridge apple varieties include Paulared, MacIntosh, Honey Crisp, Gala, Cortland, Macoun, Spencer, and Empire. The location of the orchards on open countryside with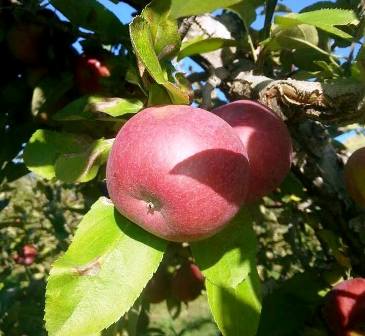 the surrounding vistas of the White Mountains make this one of the most picturesque places for apple picking NH and fall foliage that you'll find anywhere.
What you experience today at Windy Ridge is a culmination of fun ideas and small steps of growth. Windy Ridge's consistent mission is to provide top quality fruit and a friendly farm experience for the whole family. For more information visit, windyridgeorchard.com.